Islamic Tourism Centre (ITC) organises the Islamic Tourism Entrepreneurship and Leadership Seminar (ITELS) to be held on 22-23 June 2022 in conjunction with Islamic Tourism Week (ITW)
PUTRAJAYA, MALAYSIA, 01 JUNE 2022: Islamic Tourism Centre (ITC) is staging the first series of Seminar Keusahawanan dan Kepimpinan Pelancongan Islam (Islamic Tourism Entrepreneurship and Leadership Seminar – ITELS) for the year on 22-23 June 2022 at JEN Penang Georgetown by Shangri-La in conjunction with Islamic Tourism Week (ITW) 2022.
This seminar aims to inspire youths, entrepreneurs, and tourism industry players to take part in the lucrative and growing field of Islamic Tourism and empower them with knowledge, entrepreneurship skills and leadership capabilities to succeed.
Dato' Dr. Mohmed Razip Haji Hasan, Director-General of ITC said: "The huge Muslim population, standing at 1.9 billion people globally, offers a tremendous opportunity for global tourism recovery. We shouldn't miss the chance to address their needs for travel especially with all that pent-up demand and savings during the pandemic which they now want to spend. With the right outlook, skills and knowledge, one can tap into this market. It's still relatively new area of interest and we shouldn't miss this opportunity to fulfill the needs of these travellers."
A recent report by MasterCard and CrescentRating, the Global Muslim Travel Index (GMTI) 2022 forecasted huge growth in Muslim travel, with 230 million Muslim tourist arrivals contributing to USD225 billion by 2028 and Malaysia was named the "Top Muslim-Friendly Destination of the Year (OIC)" revealed during the Halal in Travel Global Summit (HITGS) 2022 at Halal in Travel Awards, held in Singapore on the first June.
The Director-General expressed his gratitude: "Alhamdulillah, Malaysia's retention of the top spot in the GMTI rankings this year is a  credit to the dedication of the industry players and stakeholders in campaigning for the Muslim-Friendly Tourism and Hospitality (MFTH) sector." This recognition provided the motivation for the Malaysian tourism industry to recover after the pandemic, and it would encourage more tourism industry players to tap into the Islamic Tourism market which has enormous potential not just for local but global Muslim market as well.
Prior to that, Malaysia was recognised by DinarStandard in its State of the Global Islamic Economy (SGIE) Report 2022 as the No. 1 nation that best supports the multi-trillion dollar global Islamic economy. The report offers a thorough overview of the best-performing countries that address the burgeoning Islamic economy opportunity.
Malaysia occupied the top spot in four out of six sectors measured by the report, namely Muslim-Friendly Travel, Islamic Finance, Halal Food as well as Media and Recreation. In terms of Muslim-Friendly Travel, Malaysia was included in the top five Muslim travel destination countries, alongside Turkey, Saudi Arabia, the United Arab Emirates (UAE) and Iran. Malaysia's strengths in this area were attributed to ease of travel and public awareness.
The performance of Malaysia in the Islamic Tourism economy and its ranking as the preferred Muslim-Friendly tourist destination illustrate the huge opportunities available for business entrepreneurs and young people looking to venture into Islamic Tourism as a business.
To facilitate their entry into this market, ITC offers the ITELS seminar with a lineup of experienced and inspiring partners to share their know-how. Speakers from Majlis Amanah Rakyat (MARA), Universiti Sains Islam Malaysia (USIM), Malaysia Association of Wellness Trainers (MAWT), Perbadanan Nasional Berhad (PERNAS) and myBurgerLab will deep-dive into the world of Islamic Tourism and guide participants on how to chart a new career or business path in it.
ITELS has also been verified as a Continuing Tourism Related Education (CTRE) Course by the Ministry of Tourism, Arts and Culture (MOTAC). Licensed tour guides who participate in this ITELS will earn two CTRE points from the course.
TOPICS AND SPEAKERS
No
Title
Speaker
Designation
1
Introduction to Islamic Tourism & Market Potential of Muslim Tourists
Dato' Dr. Mohmed Razip Hasan
Director General, Islamic Tourism Centre
2
Entrepreneur Assistance Fund Briefing
Dato' Zulfikri Osman
Deputy Director General Majlis Amanah Rakyat (MARA)
3
Financial Planning and Management
Mr. Mohd Fuad Halim
Head of Outreach Programme,

Perbadanan Nasional Berhad

(PERNAS)

4
Entrepreneurial Leadership in Islamic Tourism
Mdm. Liz Othman
Business Coach & President, Malaysia Association of Wellness Trainer (MAWT)
5
Introduction to Muslim-Friendly Tourism, Products Hospitality and Packages (MFT ProHPack)
Dr. Hisham Sabri
Deputy Director University Centre for Entrepreneurship, Universiti Sains Islam Malaysia (USIM)
6
The Importance of Halal Certification in Islamic Tourism
Dr. Lokman Ab. Rahman
President of Persatuan Profesional Eksekutif Halal Malaysia
7
Business Case Study
Mr. Chin Renyi
Founder of myBurgerLab Malaysia
Details of the seminar:
Date : 22-23 June 2022
Venue : JEN Penang Georgetown by Shangri-La
Registration Ticket : RM150 (Walk-In), RM 100 (Pre-Registration)
Register in advance here or scan this QR code: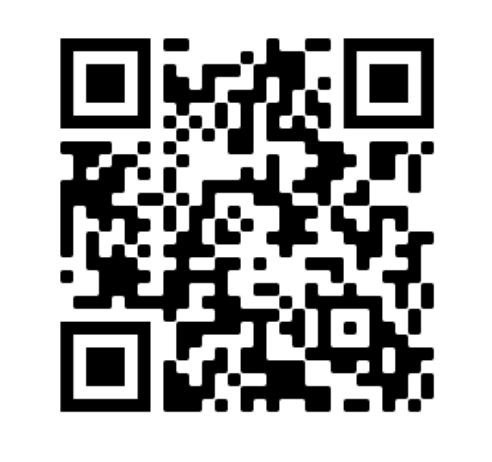 About Islamic Tourism Week 2022
To commemorate the reopening of borders and global Muslim tourist arrivals to Malaysia, Islamic Tourism Centre (ITC), an agency under the Ministry of Tourism, Arts and Culture Malaysia (MOTAC), is organising the inaugural Islamic Tourism Week (ITW) from 20-26 June 2022.
The entire week features a string of activities and promotions related to Islamic Tourism experiences for the public, tourists and entrepreneurs alike. Get ready for educational seminars, special rates for hotel accommodation, entrance tickets to theme parks, and spa sessions, sales at shopping malls, and more.
—– END —–
Islamic Tourism Centre (ITC) is an entity under the Ministry of Tourism, Arts and Culture, Malaysia tasked to develop the Islamic tourism segment for Malaysia. It advocates for Muslim-friendly tourism (MFT) by offering research and market intelligence, training, industry development consultation, Muslim-friendly tourism and hospitality (MFTH) service standards and certification, and information exchange.
In 2021, ITC received two key awards, i.e. Strategic Business Alliance Award at The BrandLaureate World Halal Best Brand E-Branding Awards 2021, and Best Islamic Tourism Leadership Gold Award 2021 by Malaysia Tourism Council. These are recognition of ITC's efforts and endeavours in formulating new strategies to meet the new normal of the business environment to ensure business continuity and sustainability, notwithstanding its role to develop and grow the Islamic tourism segment in Malaysia.
In addition, Malaysia was recently named top country in the world in the MFT sector by the State of the Global Islamic Economy (SGIE) Report 2022 by DinarStandard in partnership with Salaam Standard and supported by Dubai Department of Economy and Tourism.
Malaysia also retained the top-ranked destination in the MasterCard-CrescentRating Global Muslim Travel Index (GMTI) 2022, a position it has defended since the launch of the Index in 2015.
These recognitions are an added motivation for ITC to continue to strengthen its efforts in being a prime mover and leading institution to ensure Malaysia is at the forefront of MFTH.
For further details, kindly contact:
Islamic Tourism Centre
(Ministry of Tourism, Arts and Culture Malaysia)
Level 13, No. 2 Tower 1, Jalan P5/6,
Precinct 5, 62200 Putrajaya, Malaysia
Tel: 03-8891 7177 or via email itc@itc.gov.my
For media-related matters, contact the Corporate Communications team:
Anis, Manager, +6012 321 9137, anis@itc.gov.my
Nadhirah, Sr. Executive, +6019 356 0530, nadhirah@itc.gov.my
Ainaa Izzati, Asst. Executive, +6010 266 2535, ainaa@itc.gov.my
Follow ITC on these social platforms:
Facebook: Islamic Tourism Centre
Twitter: @itc_my
Instagram: @itc_my
Youtube: Islamic Tourism Centre
---