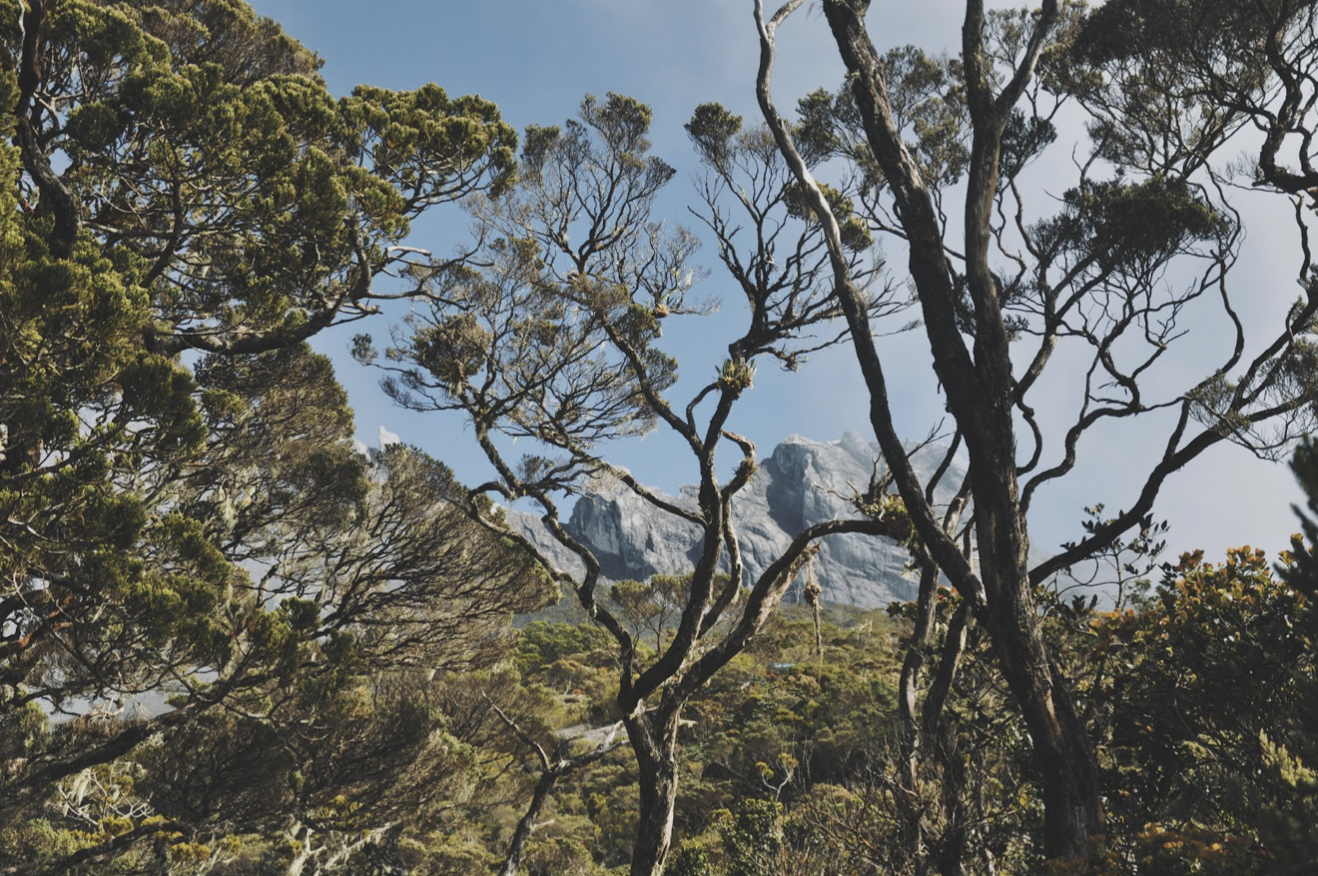 Photo: Mount Kinabalu, Sabah

PUTRAJAYA, MALAYSIA, 5 APRIL 2022: Malaysia has emerged as the No. 1 nation that best-supports the multi-trillion dollar global Islamic economy, revealed DinarStandard in its State of the Global Islamic Economy (SGIE) Report 2022.

The report offers a comprehensive look into the best-performing countries to address the growing Islamic economy opportunity. Malaysia continues to remain in the top spot in the overall rankings for the ninth consecutive year. It is followed by Saudi Arabia, the UAE and Indonesia.
The report's Global Islamic Economy Indicator (GIEI) Score ranks Malaysia in the top spot in four out of six sectors, namely Muslim-Friendly Travel, Islamic Finance, Halal Food as well as Media and Recreation. Malaysia was placed second and ninth in the Pharma and Cosmetics and Modest Fashion respectively.
In terms of Muslim-Friendly Travel, Malaysia was included in the top five Muslim travel destination countries, alongside Turkey, Saudi Arabia, the United Arab Emirates (UAE) and Iran.
Malaysia's strengths in this area were attributed to ease of travel and public awareness. In the report, Malaysia topped two of the five Government benchmark dimensions, specifically in Governance that focuses on travel rules and regulations, and Awareness, referring to media coverage and stakeholder training.
Other key takeaways from the report sheds light on the potential growth of Muslim travel:
The Muslim-friendly travel sector is slowly recovering, thanks to the global vaccination rollouts. As the world opens up again to tourism, Muslim-friendly resorts, hotels, and restaurants are slated for major growth in the years ahead.
After the severe impact of the COVID-19 pandemic, Muslim spend on travel increased by 75.9% in 2021 to reach USD102 billion and is forecast to grow to USD189 billion by 2025.
In 2021, Muslims across the globe spent an approximate USD2 trillion in 2021 on travel, food, pharmaceutica, cosmetics, fashion, media and recreation sectors. This number reflects an 8.9% year-on-year growth from 2020 with Islamic finance assets estimated to have grown by 7.8% at USD3.6 trillion in 2021 from the preceding year.
The top five outbound Muslim source markets in 2021 were Saudi Arabia, the UAE, Qatar, Kuwait and Russia.
Sustainability is a key focus area in tourism recovery. The pandemic's impacts on tourism have made governments and businesses become more aware of the importance of environmental and community care.
Moving forward, tourism industry players can expect demand for personalised travel services and the dependency on travel agencies to grow to help travellers navigate their post-pandemic journey and the diverse travel requirements.
The rapid development of travel technology is anticipated to shape the future of travel operations and the travel experience. Fintech, AI and blockchain technology will be used to develop more customised travel experiences and create more efficient ways to travel.
"Alhamdulillah, Malaysia is on the right track in preparing the tourism industry players for the burgeoning Muslim tourist market. During the pandemic, the Ministry of Tourism, Arts and Culture, through its agency, Islamic Tourism Centre (ITC), has ramped up efforts to train and upskill tourism industry stakeholders to understand and cater to this market with its unique faith-based needs. ITC has supported the industry by developing standards and guidelines to strengthen the Muslim tourism and hospitality service delivery. Islamic Tourism ecosystem and the Muslim-Friendly Tourism and Hospitality branding are the way forward as we safely reopen Malaysia's borders to new and returning visitors," says Minister of Tourism, Arts and Cutlure, YB Dato Sri Hajah Nancy Shukri.
The recovery of the Muslim-friendly travel sector will depend on tourism industry players embracing the new opportunities and new trends in travel, as indicated in the SGIE report. "In championing Islamic Tourism, one of the narratives we use to drive industry interest is that Islamic tourism strengthens business growth, environmental awareness and protection, tolerance, integration, cultural and heritage appreciation and more," says ITC Director-General Dato' Dr. Mohmed Razip Hasan.
The State of the Global Islamic Economy Report is an annual publication released by DinarStandard in partnership with Salaam Gateway, an Islamic economy news and media platform, supported by the Dubai Economy and Tourism Department. Download the full report here: https://salaamgateway.com/specialcoverage/SGIE22.
—– END —–
Islamic Tourism Centre (ITC) is an entity under the Ministry of Tourism, Arts and Culture, Malaysia tasked to develop the Islamic tourism segment for Malaysia. It advocates for Muslim-friendly tourism (MFT) by offering research and market intelligence, training, industry development consultation, Muslim-friendly tourism and hospitality (MFTH) service standards and certification, and information exchange.
In 2021, ITC received two key awards, i.e. Strategic Business Alliance Award at The BrandLaureate World Halal Best Brand E-Branding Awards 2021, and Best Islamic Tourism Leadership Gold Award 2021 by Malaysia Tourism Council. These are recognition of ITC's efforts and endeavours in formulating new strategies to meet the new normal of the business environment to ensure business continuity and sustainability, notwithstanding its role to develop and grow the Islamic tourism segment in Malaysia.
In addition, Malaysia was named top country in the region in the MFT sector by the State of the Global Islamic Economy (SGIE) Report 2020/21. Malaysia also retained the top-ranked destination in the MasterCard-CrescentRating Global Muslim Travel Index (GMTI) 2021, a position it has defended since the launch of the Index in 2015.
These recognitions are an added motivation for ITC to continue to strengthen its efforts in being a prime mover and leading institution to ensure Malaysia is at the forefront of MFTH.
For further details, kindly contact:
Islamic Tourism Centre,
Level 13, Ministry of Tourism, Arts and Culture Malaysia
No. 2 Tower 1, Jalan P5/6,
Precinct 5, 62200 Putrajaya, Malaysia
Tel: 03-8891 7177 or via email itc@itc.gov.my
For media-related matters, contact the Corporate Communications team:
Anis, Manager, +6012 321 9137, anis@itc.gov.my
Nadhirah, Sr. Executive, +6019 356 0530, nadhirah@itc.gov.my
Aina Izzati, Asst. Executive, +6010 266 2535, ainaa@itc.gov.my
Follow ITC on these social platforms:
Facebook: Islamic Tourism Centre
Twitter: @itc_my
Instagram: @itc_my
Youtube: Islamic Tourism Centre
---