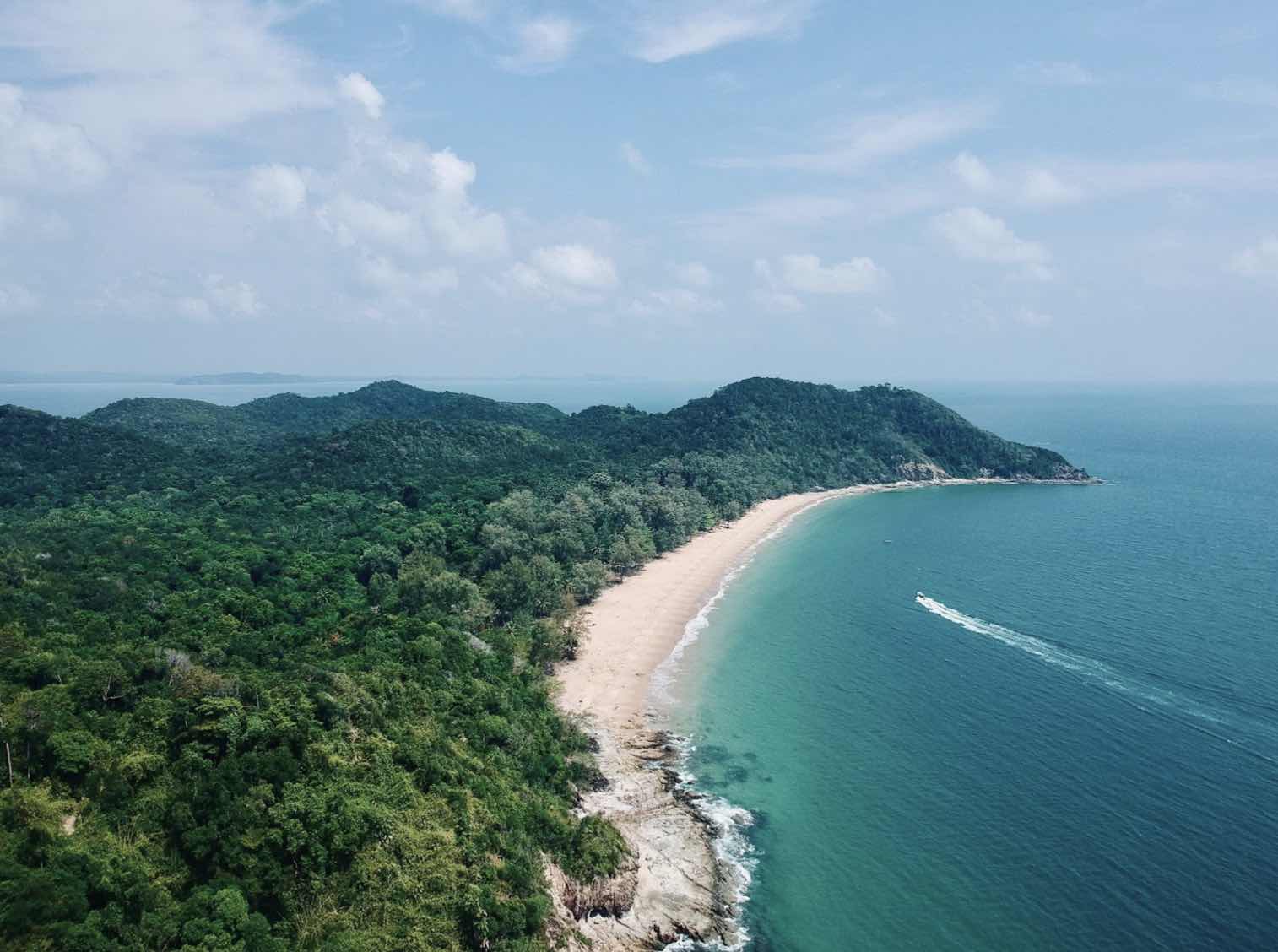 Photo: Pulau Sibu, Johor by Louis Gan on Unsplash
PUTRAJAYA, MALAYSIA, 1 JUNE 2022: Malaysia has maintained its position as the preferred destination for Muslim travellers in the just released "MasterCard-CrescentRating Global Muslim Travel Index (GMTI) 2022" revealed during the Halal in Travel Global Summit (HITGS) 2022. The country was named the "Top Muslim-Friendly Destination of the Year (OIC)" at the Halal in Travel Awards, held in Singapore today.
Minister of Tourism, Arts and Culture Malaysia (MOTAC), YB Dato Sri Hajah Nancy Haji Shukri congratulated CrescentRating and MasterCard on the launch of GMTI 2022. "Malaysia is honoured to have topped the Index since it was first launched in 2015. We remain dedicated in advocating for Muslim-Friendly Tourism and Hospitality (MFTH) in the local and global scale," she said in her keynote address following the report's launch.
There is so much potential in the global Muslim market, whose population stands at 1.9 billion individuals worldwide. MasterCard and CrescentRating reported that prior to the pandemic, the burgeoning Muslim traveller market exhibited a strong growth with 108 million Muslim travellers in 2013, jumping up to 160 million in 2019. The latest GMTI report just announced that this market is expected to pick up again now that global borders are reopening, with a forecast of 230 million Muslims travelling by 2028.
The prospects of the Muslim traveller market is promising for Malaysia as well, as it contributed to 5.3 million international arrivals with an expenditure of RM16.72 billion (USD3.8 billion) in 2019. The Minister assured that moving forward, the government and industry stakeholders would continue to attract Muslim tourists into choosing Malaysia as their travel destination.
In addressing the way forward for tourism, YB Dato Sri mentioned that the new tourism landscape required a shift in tourism thinking and sustainability. She said that "sustainability has taken on a new meaning that encompasses the sustainability of the environment and beyond including the tourist, the investor, the industry player, the community, the government, the country, and more."
She asked audiences to consider Islamic Tourism and its Muslim-Friendly branding as a strategy for tourism growth, especially as it "reflects the values of the new tourism landscape and promotes sustainability in many forms, from economic, social and spiritual sustainability, to environmental, cultural and heritage sustainability."
She also highlighted the increasing role of technology and its potential in Islamic Tourism as travellers become more technology-savvy and more reliant on digital applications. "Travel technology will help Muslims around the world to identify halal food, get prayer times notifications, download Muslim-friendly entertainment on-the-go, and create Muslim-friendly trip itinerary suggestions from their mobile devices before and during their travels," she added.
Malaysia is loved by the Muslim traveller market for its access to halal food, beautiful beaches, diverse culture and incredible shopping experience. Apart from that, it also offers a wide-range of  Muslim-friendly tour packages for tourists to enjoy its history, mosque architecture, heritage, gastronomy, nature, arts and culture.
As a Muslim-majority country, Malaysia has the advantage to leverage on its existing infrastructure that includes its accessible prayer rooms, halal food, and water friendly toilets. Through Islamic Tourism Centre (ITC), an agency under MOTAC, the country always strives to do better to ease Muslim travellers in fulfilling their religious obligations during their travels. ITC provides training and capacity building, research, and standards and certification development to ensure that industry players understand the needs of the Muslim tourists and are prepared to provide value to this segment.
To strengthen the Muslim-Friendly tourism ecosystem, ITC has developed the Muslim-Friendly Accommodation Recognition (MFAR), a programme that alows Muslim travelers to easily identify hotels with Muslim-friendly facilities in Malaysia. Currently, there are 53 MFAR hotels in Malaysia, and more have expressed their interest in signing up.
ITC has also trained a group of 62 Muslim-Friendly Tourist Guides (MFTG), equipping them with the knowledge and expertise needed to serve the Muslim traveller market.
Director-General of ITC, YBhg. Dato' Dr. Mohmed Razip Haji Hasan, who participated in the HITGS panel discussion entitled, "Preparing Destinations for the Next Phase of the Muslim Travel Market Growth", observed that the modern Muslim travellers have sophisticated needs. "Muslim travellers now seek meaningful and  transformative experiences that will hopefully contribute to their growth as human beings upon returning to their homeland. Destination managers could create value for this particular group of Muslim tourists by offering them to sign up for volunteer programmes at the destination they are visiting, mingle and socialise with the local community and get themselves involved in activities like going to religious classes and joining community clean up programmes," he explained.
On Malaysia's favourable position in GMTI 2022, the Director-General expressed his gratitude to local industry players: "Alhamdulillah, Malaysia retaining the topmost spot in the GMTI rankings this year is a testament to the dedication of the industry practitioners and stakeholders in advocating for the Muslim-Friendly Tourism and Hospitality (MFTH) sector."
He added that the recognition was the drive the Malaysian tourism industry needed to rebuild itself after the pandemic, and that it would encourage more tourism industry players to focus on the Muslim tourist market.
About the GMTI 2022
The GMTI monitors the overall performance of the global Muslim traveller market. The report helps businesses and the tourism industry to better understand the Halal tourism landscape and learn lessons from top ranked destinations. Malaysia has consistently ranked number 1 in the GMTI rankings since its launch in 2015 for its outstanding efforts to continuously cater to the needs of Muslim travellers.
This year's GMTI report examines the impact of the pandemic on the Halal Travel 2.0 drivers that were identified in the GMTI 2019 report, and takes an in-depth look at how GenZ, Millennials, and Women will shape the future of Halal travel.
The Halal in Travel Awards is organised in conjunction with the annual Halal in Travel Global Summit (HITGS) as a celebration of the travel industry players' efforts to make Halal travel a seamless experience.
—– END —–
Islamic Tourism Centre (ITC) is an entity under the Ministry of Tourism, Arts and Culture, Malaysia tasked to develop the Islamic tourism segment for Malaysia. It advocates for Muslim-friendly tourism (MFT) by offering research and market intelligence, training, industry development consultation, Muslim-friendly tourism and hospitality (MFTH) service standards and certification, and information exchange.
In 2021, ITC received two key awards, i.e. Strategic Business Alliance Award at The BrandLaureate World Halal Best Brand E-Branding Awards 2021, and Best Islamic Tourism Leadership Gold Award 2021 by Malaysia Tourism Council. These are recognition of ITC's efforts and endeavours in formulating new strategies to meet the new normal of the business environment to ensure business continuity and sustainability, notwithstanding its role to develop and grow the Islamic tourism segment in Malaysia.
In addition, Malaysia was recently named top country in the world in the MFT sector by the State of the Global Islamic Economy (SGIE) Report 2022 by DinarStandard in partnership with Salaam Standard and supported by Dubai Department of Economy and Tourism.
Malaysia also retained the top-ranked destination in the MasterCard-CrescentRating Global Muslim Travel Index (GMTI) 2022, a position it has defended since the launch of the Index in 2015.
These recognitions are an added motivation for ITC to continue to strengthen its efforts in being a prime mover and leading institution to ensure Malaysia is at the forefront of MFTH.
For further details, kindly contact:
Islamic Tourism Centre
(Ministry of Tourism, Arts and Culture Malaysia)
Level 13, No. 2 Tower 1, Jalan P5/6,
Precinct 5, 62200 Putrajaya, Malaysia
Tel: 03-8891 7177 or via email itc@itc.gov.my
For media-related matters, contact the Corporate Communications team:
Anis, Manager, +6012 321 9137, anis@itc.gov.my
Nadhirah, Sr. Executive, +6019 356 0530, nadhirah@itc.gov.my
Aina Izzati, Asst. Executive, +6010 266 2535, ainaa@itc.gov.my
Follow ITC on these social platforms:
Facebook: Islamic Tourism Centre
Twitter: @itc_my
Instagram: @itc_my
Youtube: Islamic Tourism Centre
---